With our production plant we coat all metals that can be galvanized. We process solid and stamped strips using the dip process. When electroplating with the dip process, it is also possible to selectively refine the material down to a defined dipping depth. Our plant operators work in a target- and result-oriented manner. This enables us to provide refinement that is both economical and in line with requirements. Thanks to many years of professional experience in surface finishing, our employees have the necessary know-how for qualified production. Working with a high degree of quality awareness and personal responsibility is therefore a matter of course for us.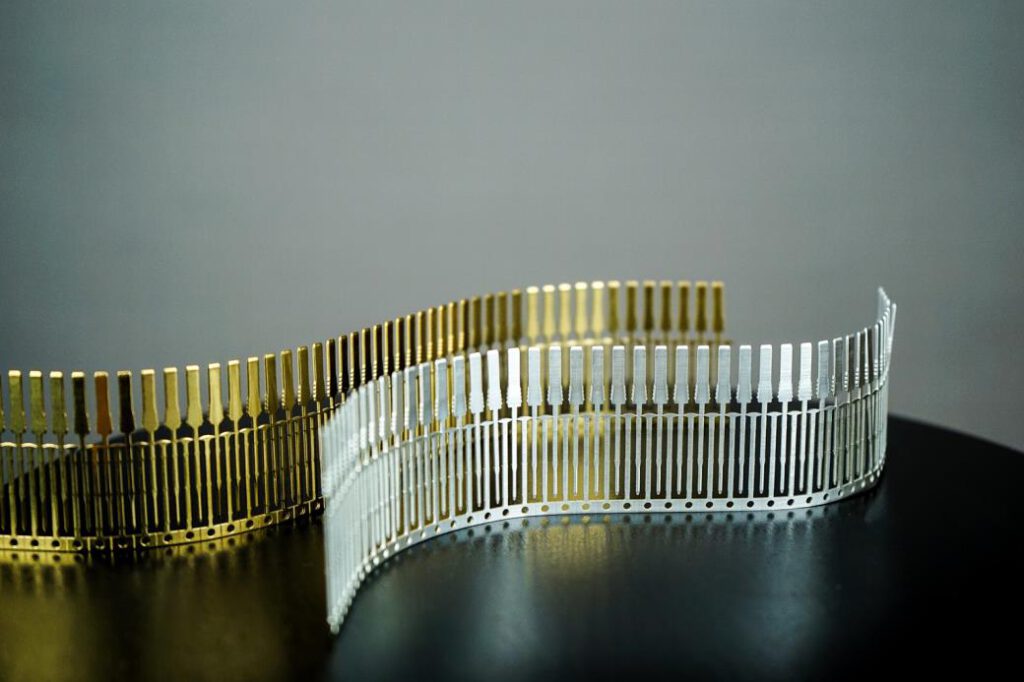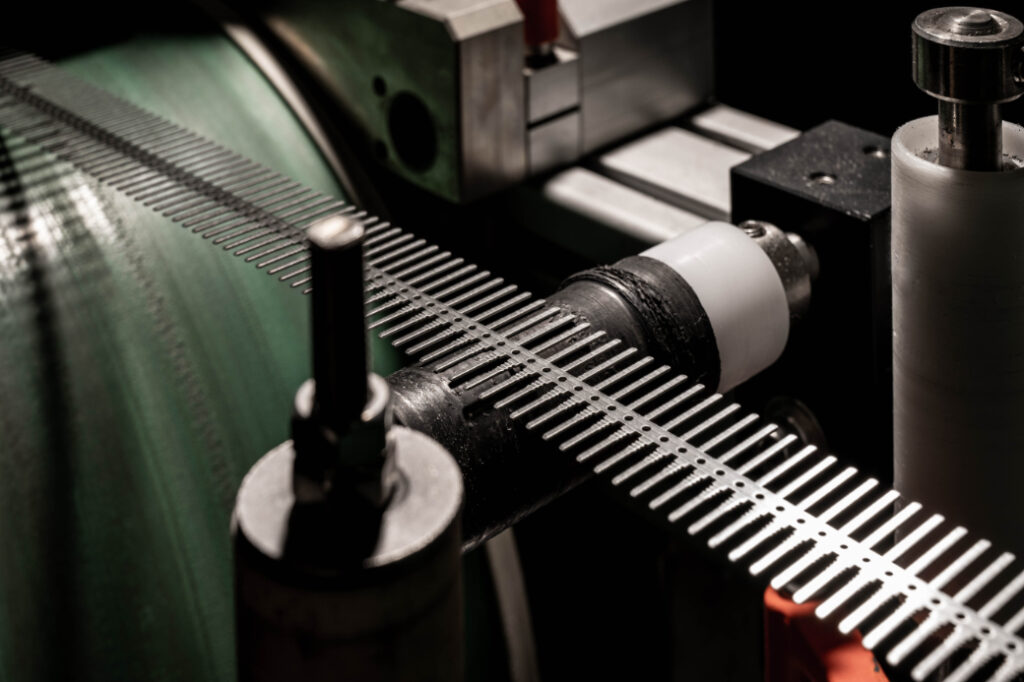 Process baths:
Nickel (sulfamate, ductile) / Sn matte.
Strip dimensions:
Punched grid
• Max. Width: 65 mm
• Max. Thickness: 1,0 mm
Tapes
• Max. Width: 60 mm
• Max. Thickness: 0.8 mm
Coil sizes:
• Unwind: 1400 mm
• Wind up: 1000 mm
• Max. Weight: 500 kg
• Special sizes on request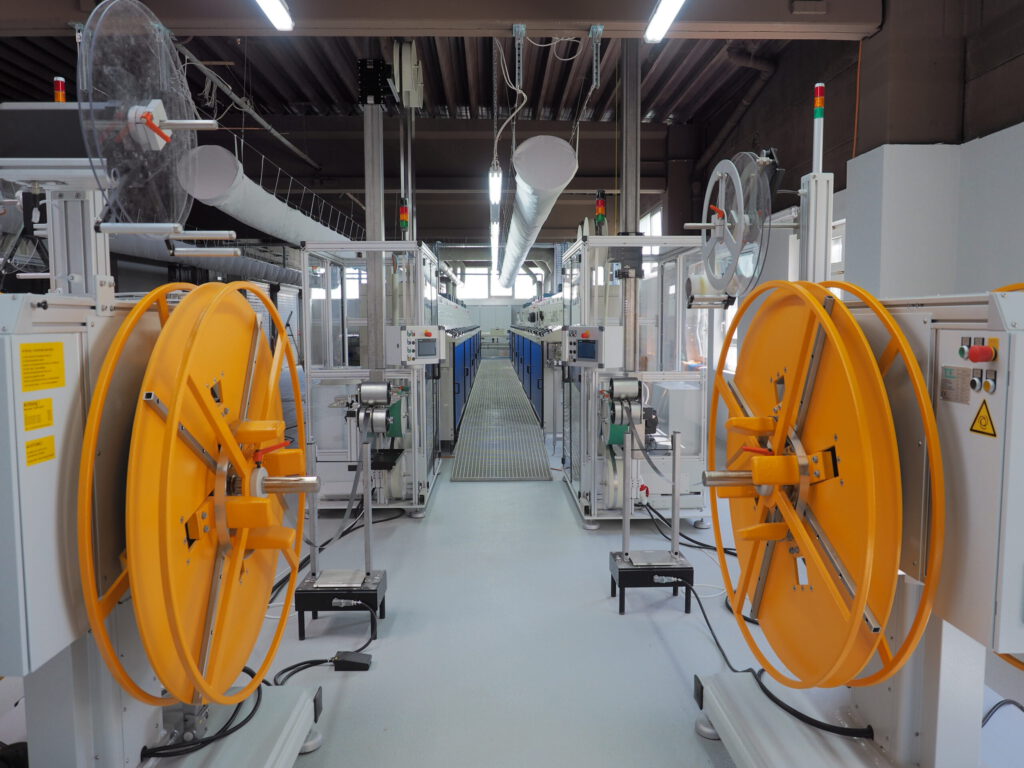 Production line barrel and rack goods:
In the single-part electroplating, we finish bulk goods in the barrel or sensitive, or larger parts on the rack. The following coatings are used:
Copper, nickel, tin, silver (in planning), passivation for silver.
Process baths:
Cu flash / Ni activation / Nickel ( sulfamate , ductile).
/ Sn dull / Ag / Ag anti-tarnish (thiol based)
Indium
Strip dimensions:
Stamping grid
• Max. Width: 110 mm
• Max. Thickness: 1,6 mm
Tapes
• Max. Width: 110 mm
• Max. Thickness: 1.2 mm
Coil sizes:
• Unwind: 1200 mm
• Wind up: 1200 mm
• Max. Coil weight: 1000 kg
• Max. Weight coils: 300kg
• Special sizes on request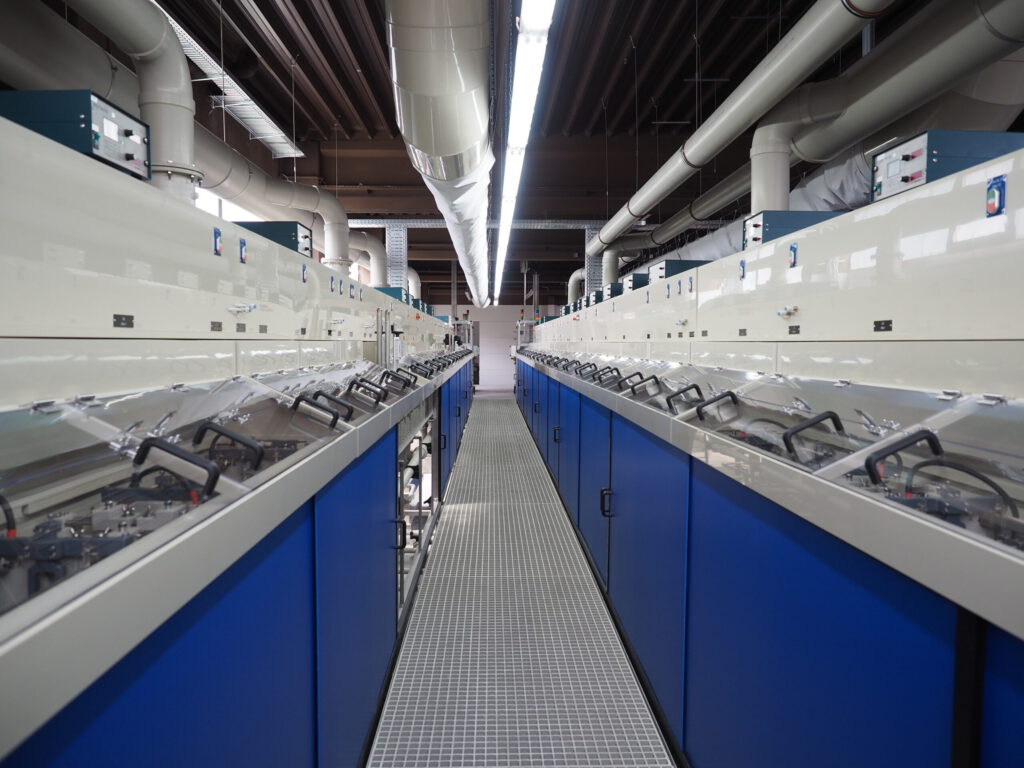 In addition to coating, we offer other services for punched and solid strips:
Degreasing
Brushing
Rewinding
Sn-melting on the strip (reflow)